Treatment Articles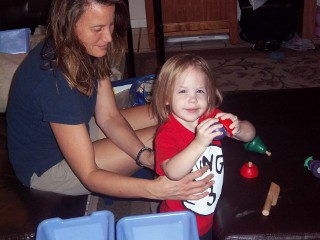 Featuring:
Cranial Sacral Therapy is an alternative form of therapy that has proven beneficial in treating Sensory Processing Disorder for many people.
Other Articles In This Section
Treating SPD Through OT and Sensory Diets — The articles in this section of our website discuss the many beneficial routes that can be used to help treat a child or adult with Sensory Processing Disorder. Surely, SPD can be overcome – one day at a time. No, sorry; we don't have a miracle cure to offer you. We do, however, have a ton of experience at using a combination of occupational therapist guided treatment programs and well designed sensory diets to see a child with SPD 'break out of their shell'.